Scheme has been at a standstill since firm went under in January
Hospital bosses at the Birmingham hospital stalled by Carillion's implosion in January have turned to the bust firm to help get it going again – with the final bill now officially costing the taxpayer at least £300m.
Sandwell and West Birmingham Hospitals NHS Trust has recruited five "leadership staff" from the collapsed contractor, papers published ahead of a board meeting later this morning (Thursday) reveal.
The papers said: "An analysis had been undertaken on capacity and capability of the Trust team to lead delivery of the Midland Met construction.
"Five key external (previously Carillion) leadership staff have been secured and other skills gaps have been identified."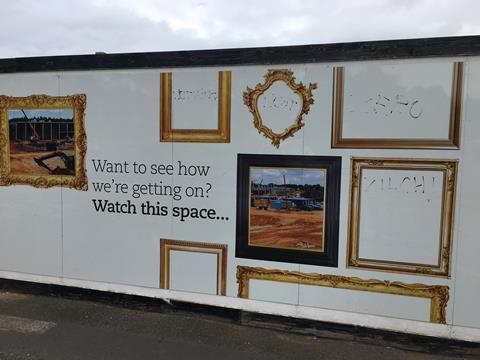 The papers also revealed the government had committed £300m of funding to the project – after contractors turned their backs on carrying out the work under a PFI deal.
The papers said: "The government will provide £300m… and have made an announcement to confirm this."
The outline business case will be finalised by the end of this month and the early and enabling works contractor to start in November.
According to the papers, trust chief executive Toby Lewis said the early and enabling works contractor competition process wrapped last month, with Lewis officially confirming Balfour Beatty as the early works contractor at today's meeting.
The search for a replacement contractor will start in November with a view to complete construction by mid-2022.
Firms which have already turned down the chance to finish off the job include Skanska and Galliford Try. But another, Kier, has said it is looking at the scheme.