Lord Young made remarks in House of Lords debate about price of £56bn project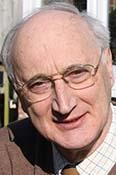 A Conservative frontbencher in the House of Lords has said the top speed of trains on the HS2 railway could be cut in order to make sure costs on the £56bn scheme don't rocket further.
The scheme was originally budgeted at £32.7bn but has since climbed in cost with the recent problems on Crossrail – which requires another £2bn to be completed – heaping more scrutiny on HS2's pricetag.
In a response to a question last week from another Tory peer, Lord Forsyth of Drumlean over "how many billions" could be saved reducing the speed of HS2 trains, Lord Young of Cookham said: "There is a dialogue between HS2 and the suppliers to ensure that the bids come in within the overall envelope that the government have allocated.
"This may involve looking at some of the specifications that my noble friend has referred to."
HS2 will be able to cater for trains travelling at up 250mph under current proposals but Young (pictured) said: "It is about connectivity and capacity as much as about speed."
The railway is set to update government on its latest assessments of the project's costs and timeliness next year. Phase 1 of the line between London Euston and Birmingham Curzon Street is set to cost £27.18bn, Young added.
Young, a former transport secretary in John Major's government and now a Cabinet Office spokesman, had earlier told peers that HS2 "is always examining lessons learned from major infrastructure projects, including Crossrail, to improve its understanding of the risks to delivering on time and to budget".
Last week, the new chief executive of Crossrail, Mark Wild, said he had no idea when the project would be finished. It was supposed to be open this month but in the summer the opening date was pushed back until next autumn – with this date now delayed again.