Ministers finally unveil long-awaited plans for regional rail upgrades
HS2's £40bn eastern leg from the West Midlands to Leeds will be scrapped and replaced by upgrades to existing lines, the government has confirmed.
Transport secretary Grant Shapps said the "much improved" new plan would bring better rail services to the North and the Midlands much sooner than the original vision for HS2, which he described as "outdated".
He also admitted that the £39bn Northern Powerhouse Rail (NPR), a plan to build a new high speed line linking Manchester and Leeds via Bradford, would no longer go ahead.
>> Integrated Rail Plan: industry reacts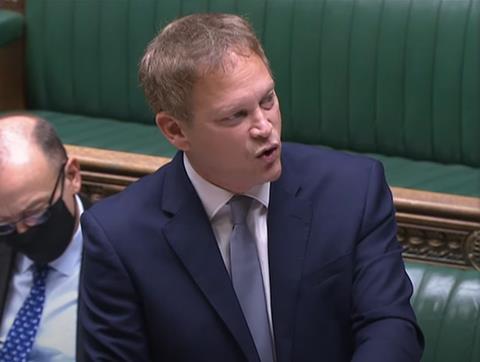 Instead, a £23bn high speed line will be built between Warrington, Manchester and the western border of Yorkshire without including Bradford, which is one of the UK's worst connected cities.
The details have been unveiled in the long-awaited Integrated Rail Plan, the government's plan for upgrading the rail network in the North and the Midlands.
Shapps said that 110 miles of new high speed line and 180 miles of newly electrified line will be provided by the plan as part of a £96bn package, although £40bn of that has already been committed as part of HS2's route from London to Crewe.
He confirmed that HS2's western leg from Crewe to Manchester would be completed and announced a new plan for HS2 trains to continue from the West Midlands to the centres of Nottingham and Derby on existing lines.
Other schemes will include track improvements to the East Coast Main Line, a new mass transit system in Leeds, and upgrades to the Midland Main Line between London St Pancras, the East Midlands, and Sheffield.
Shapps told the Commons that the rejigged plans would provide faster journeys, increased capacity and more frequent services "up to 10 years sooner than previously planned".
He criticised the original plan for HS2 for being "designed in isolation" from the rest of the rail network, arguing that "clearly a rethink was needed" to make sure upgrades were delivered as soon as possible.
But the transport secretary faced laughter from Labour benches as he claimed the changes would "slash" journey times in the North and was heckled again when he said that the government would carry out a study to see "how best to take HS2 trains to Leeds".
Shadow transport secretary Jim McMahon said he was "frankly staggered" by Shapps' announcements, calling them a "betrayal of trust, the betrayal of promises, the betrayal investment the north of England and the Midlands deserve".
He added: "There's no amount of gloss, no amount of spin that can be put on this.
"He promised HS2 to Leeds, he promised Northern Powerhouse Rail, he promised that the north would not be forgotten, but he hasn't just forgotten us, he's completely sold us out.
"We were promised a new line. He has broken that promise and he hasn't even got the decency to admit it."
Boris Johnson gave a speech at Manchester's Science and Industry Museum three days after taking office in 2019 in which he said: "I want to be the prime minister who does with Northern Powerhouse Rail what we did for Crossrail in London."
In February the following year the prime minister also committed to connecting the West Midlands to Leeds with HS2.
McMahon said the government had repeated its commitment to build NPR 60 times since the line was announced by former chancellor George Osborne in 2014, calling the scaling back of the plan a "massive blow for our regions".
More to follow…