Contractor's half-year revenue tops £1bn for the first time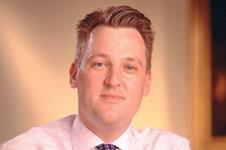 Interserve has posted strong half-year results with its revenue for the period topping £1bn for the first time.
Revenue for the six months to June 30 2013 was up 8.6% to £1,068m, from £984m the previous year, while pre-tax profit also grew 7.6% to £36.8m from £34.2m.
The contractor won over £1.5bn of contracts over the period, with new and existing clients including three NHS Trusts in and around Leicester, housing association East Thames Group, the Royal Navy, Magnox, Jaguar Land Rover, the Haymarket development in Edinburgh, the Lusail Tower in Qatar and the Emirates Engine Maintenance Centre in Dubai.
Interserve also announced today that its subsidiary Landmarc has been awarded a contract extension worth around £110m to support and manage the Defence Infrastructure Organisation's 160,000 hectare estate.
Interserve has held the support contract since 2003 and has been awarded an extension until July 2014, with the option to extend for a futher six months until February 2015.
Commenting on the half-year results, Interserve chief executive Adrian Ringrose said: "We have delivered record revenues and further improved our overall margin in the face of a challenging operating environment based, in particular, on a strong performance in our UK support services division.
"Although performance in international construction was mixed, we reported strong results within our equipment services division, a leading indicator of future construction demand as market conditions begin to improve. We also continued to deliver a resilient performance in UK construction.
"Strategically, we have made significant progress during the period, successfully structuring and integrating further acquisitions, expanding our service offering and footprint in the oil and gas sector, the interior fit-out market and the delivery of key front-line services.
"Our financial position remains strong which, together with our growing future workload, underpins the board's confidence in our ability to deliver our medium-term strategy, reiterating guidance for 2013 and increasing the interim dividend to 6.8 pence."