Lendlease and Mace due to give updates on their jobs in next 24 hours
Kier has told staff to return to sites tomorrow despite an increasing number of contractors deciding to suspend works because of concerns about the coronavirus outbreak.
The firm's sites were mothballed today but Kier said it was expecting site teams to return to work tomorrow.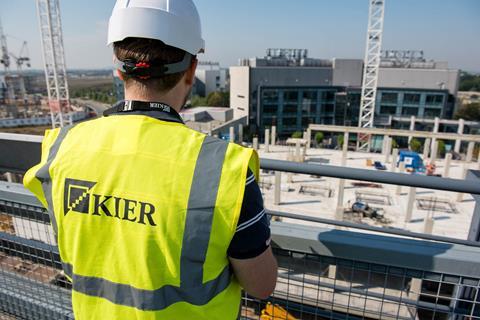 A spokesperson said: "In the interests of employee safety we have taken the decision for our management teams to review our sites and ensure that they can operate in a way which continues to comply with the government's instructions for example, maintaining the 2m self-distancing rule and our legal obligations.
"The sites will remain open but, to facilitate the review, the number of individuals on site will be reduced to a minimum. Site teams will be expected to return on Thursday and we will be engaging with our clients and the supply-chain to inform them of the steps we are taking."
Kier has dozens of jobs outside the capital and one source said: "It's a bit easier if you don't work in London. You can get to site more safely, you don't have to travel on packed Tube trains. People can drive there."
Lendlease and Mace – firms which both have major schemes in London – are expected to announce later tomorrow whether they will reopen their sites in the capital on Friday morning.
Building understands the pair will keep their suspensions in place until early next week after the issue came under the spotlight yesterday with images of workers crowding onto Tube trains to get to jobs, the morning after Boris Johnson ordered non-essential workers to stay at home.
A source said: "The implications of shutting sites aren't great but to get the nation where it needs to be, you have to do your bit."
Lendlease is working on the Google headquarters building at King's Cross as well as Stanhope jobs at 8 Bishopsgate and One Bishopsgate Plaza in the City while Mace is working on a string of jobs in the capital including the Battersea Power Station redevelopment and another Stanhope scheme at Gresham Street.