East Anglia M&E specialist had been trading 70 years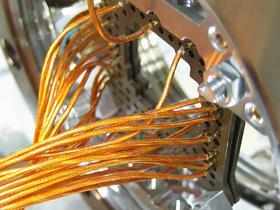 East Anglia M&E specialist Knights Warner collapsed owing trade creditors over £1m, a creditors report filed with Companies House reveals.
The report, compiled by administrator Lovewell Blake, discloses trade creditors are owed a total of £1.4m. The report states the firm's remaining assets will not cover these liabilities, leaving an estimated shortfall of £1.1m in unpaid trade bills.
The largest unpaid bill is £123,026.37 owed to builders merchant the Wolseley Centres.
The contractor had offices in Norfolk and Suffolk and had been trading for 70 years, with an annual turnover of £8m, before it was placed in adminstration in August.
In a statement last month the firm said: "It was with much regret and sadness that the directors of Knights Warner Limited had to make the difficult decision that the company should cease trading on August 14, after almost 70 years of trading.
"The company is another victim of the effects of the economic downturn that has had a drastic effect on the construction industry.
"In order to remain competitive and win contracts, the company had to work to ever reducing margins and as a result of this and not being able to satisfactorily agree the final accounts on several large contracts, the continuation of the business was no longer viable.
"The company employed approximately 50 staff, working out of offices at Lowestoft and King's Lynn, all of whom have been made redundant.
"Unfortunately, the immediate cessation of trading has meant that the company has been unable to complete work which was in progress on a number of sites across the region."