Auditor created false minutes and retroactively edited spreadsheets
KPMG has been fined £14.4m for misconduct relating to its audit of collapsed Carillion and another firm.
The penalty, one of the biggest in UK audit history, relates to forged documents and misleading information provided by former staff at the firm to the Financial Reporting Council (FRC) as part of audit quality reviews.
The settlement, announced at a tribunal hearing last week, will also see the auditor receive "a severe reprimand" from the regulator. The case also concerned misconduct in the firm's audit of software firm Regenesis.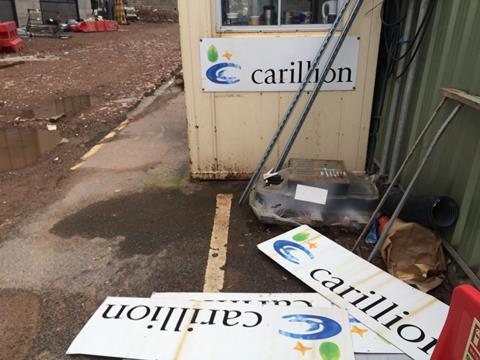 Carillion had been the UK's second biggest contractor and was working on 420 public sector contracts when it went into liquidation in January 2018.
The FRC tribunal, which began in January, upheld allegations that the firm's auditor created false meeting minutes and retroactively edited spreadsheets before sharing them.
Jon Holt, chief executive of KPMG UK, said the firm was "saddened that a small number of employees acted in such an inappropriate way" and was "deeply sorry that such serious misconduct occurred".
"We became aware of the misconduct at the centre of this case as a result of our own internal investigations and immediately reported it to our regulator," he said, adding that the firm had co-operated with the regulator's investigation and with the tribunal.
"We have worked hard, and with complete transparency to our regulator, to assure ourselves that this matter does not represent the wider culture or practice of our firm," he said.
A further tribunal will consider penalties for individual members of staff at KPMG, including partner Peter Meehan. The regulator recommended on Thursday that he be banned from accounting and auditing for 15 years and be fined at least £400,000.
KPMG is currently also facing a £1.3bn lawsuit over its Carillion audit, launched by the Official Receiver on behalf of creditors.
The legal action alleges that the auditor failed in its duties by not spotting misstatements in Carillion's accounts.