Party plans to use Help to Buy ISA to stimulate housebuilding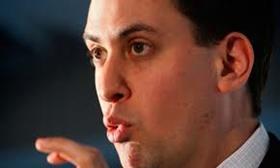 Labour is planning to revive a housing bond system to generate £5bn for housebuilding.
Announced as part of the party's election campaign, the new bond scheme would allow 125,000 new homes to be built using the Help To Buy ISA, which was announced as part of George Osborne's budget last month.
Income from the ISA would be channeled into a 'future homes investment fund' forhousing projects and is similar to housing bonds used in the 1920s to stimulate housebuilding.
The fund will be targeted at new sites and local first-time buyers will get priority, Labour said.
Speaking about the bond plan, Ed Miliband said at the weekend: "Our plan is the first real plan for housebuilding in a generation. We will build at least 200,000 homes a year by the end of the parliament.
"We won't let those large developers just hoard land - waiting for it to go up in value when it could be used to build homes. We'll say: either you use the land or you lose the land. We will build a new generation of towns, garden cities and suburbs creating over half a million new homes.
"We will make housing the top priority for additional capital investment. And today I can announce the next step in our plan. The next Labour government will create a new future homes fund. The banks will benefit from the taxpayer support we will provide to help people save for their first home.
"In return, we will expect the banks to invest in homes for the next generation - unlocking £5bn for 125,000 homes. A Labour government will get Britain building again."