ONS data reveals 35,000 jobs on offer in the sector
The construction skills shortage has intensified with the level of vacancies at its highest level in 20 years, according to the latest Office for National Statistics figures.
The provisional figures show there were 38,000 job vacancies across the industry for the period between May and July this year, up from 32,000 between April and June.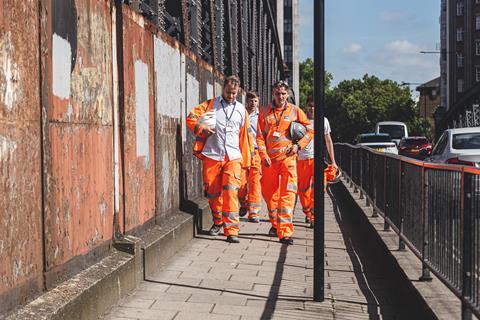 It is the highest level of vacancies in two decades, followed by the 34,000 jobs up for grabs between March and May this year.
The sector figures were in keeping with the wider economy, with job vacancies across the UK also hitting a record high.
The number of vacancies hit 953,000 in the three months to July, while the unemployment rate fell to 4.7% in the three months to June.
> Analysis: So much work to do, so few workers to do it
The data also revealed that construction employed 2,121,000 in the three months to July, creeping up from 2,104,000 in the previous period.
The sex breakdown showed that only women made up only 14% of those working in the sector during that period.
In a comparison of pay growth across a range of industries, the ONS data revealed construction had seen the highest rate of annual percentage growth in pay, with a14.3% increase in the period from April to June 2021.
The industry with the second-highest pay rises was the finance and business services industry, where pay increased by 12%.
Construction's wage hike was particularly notable as workers in the sector took the biggest pay cut of any industry at the start of the pandemic, with wages falling by 10.2% in the three months to June 2020.
The annual growth in average pay was 7.4% across all industries.