Labour shortages and import barriers are now joined by certification challenges
If you were yearning for more freedom from today, then the prime minister's decision to delay the fourth step of lockdown easing will have left you, like many others, disappointed. Still his plea to allow "just a little longer" for the vaccine rollout is largely irrelevant to the business of construction, a sector that has been positively booming for some time now.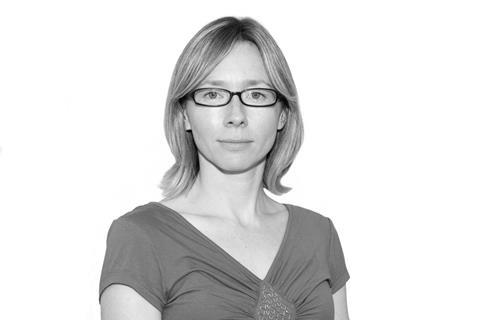 But the industry is not without problems, most of which stem from a growing disconnect between supply and demand. The latest data from purchasing managers provided clear evidence of the pressures at play: the good news was that May marked the fourth straight month of growth, with a hike in new orders and activity, but less good news was the accompanying input price inflation, which hit a 24-year high.
Steep rises in raw material prices and stretched supply chains were the main culprits identified by the PMI survey. Contractors and consultants who have spoken to Building are finding that materials shortages mean trade suppliers will not fix prices beyond 30 days. Main contractors on jobs that will not complete for several years are looking at escalating costs and, unsurprisingly calling for "grown-up" conversations with clients about sharing the risk.
An acute materials shortage is enough to contend with but there is another connected and potentially even bigger headache that could seriously impact the government's call to "build, build, build" our way out of the pandemic. An increasing labour shortage is now a real threat to the delivery of projects this summer and beyond.
The industry has had to explain that the UK simply does not have the testing facilities to take over the work done in EU countries by the end of the year
Recruiters report that it is getting harder to hire people, with a steep increase in employers registering jobs and vacancies taking longer to fill. The Federation of Master Builders has identified shortages of bricklayers, carpenters and joiners in particular.
The industry has known for a long time that it has an ageing workforce, with some 500,000 UK-born construction workers reaching retirement age in the next 10 to 15 years. But increasingly leaders are saying the extension of the job retention scheme, while a lifeline to many sectors, is not helping construction's recruitment problem.
The CITB is the latest organisation to call out furlough for putting a squeeze on labour at a time when demand has surged. The official figures show it was still being used by 13% of the construction workforce at the end of April.
But there is, of course, another underlying reason for the lack of construction workers: Brexit. Since the referendum there has been an exodus of EU workers from the UK, felt most keenly in London. Building spoke to one SME boss in the capital who had been hoping to scale up his business to meet client demand, but he has had to put plans on hold because he cannot find replacements for the workers who have gone back home.
> Also read: Thousands still on furlough making labour shortages worse
> Talks to delay new certification rules continue as industry draws up list of at risk products
And one regional contractor thinks the problem could get worse during the summer, when many remaining EU workers intend to take extended holidays back home. Bosses must be weighing up just how much they can expect to get done without the workers to do it.
The government's stock response is effectively "train your own". It has got a point. For decades the industry has underinvested in training and quite frankly the country in general has had a low opinion of vocational education, with the end result being that it has struggled to attract young people to construction careers. That has to change and there is a sense that finally industry and government are on the same page with the launch of the CLC's skills plan and ideas around shaking up the apprenticeship levy.
But – and it is a big but – that does not help the situation here and now. The CITB says we need 217,000 more workers by 2025 to meet demand, but how likely is it that we can train that number in time let alone cope with today's labour squeeze?
What many employers are quietly hoping is that the government relaxes its new points-based immigration system temporarily to allow "unskilled" EU workers to get us through this tricky period. The signs do not look good though.
More promising is the government position on the CE mark transition period deadline. Again triggered by Brexit, this huge upheaval in certifying products appears to have taken Whitehall by surprise. The industry has had to explain that the UK simply does not have the testing facilities to take over the work done in EU countries by the end of the year, ultimately meaning that we could face the situation where products such as specialist glass and sealants cannot legally be put on the market. Clearly that is not acceptable and the government appears to be considering extending the transition period.
Global commodities issues are playing havoc, and much of that is beyond the UK's control. But what is frustrating for the sector is having at the same time to deal with the fallout from Brexit, much of which was within our control. Perhaps the impact would have come to light sooner had it not been for covid-19, or perhaps we would have felt the effects less. We will never know. But whatever your views of Brexit, the reality is hitting home right now.
Chloë McCulloch is the editor of Building