But UK capital is less expensive than New York, San Francisco and Hong Kong
London is one of the world's top ten most expensive cities to build in, according to Arcadis.
In the latest International Construction Costs report, which compares construction costs across 100 global cities, London is the 6th most expensive city in the world for construction.
It was beaten by New York, San Francisco and Hong Kong, which ranked first, second and third respectively.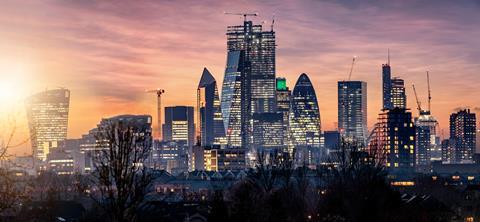 Copenhagen is Europe's most expensive city for construction, ranking fourth, while Geneva is also more expensive than London, coming in at fifth.
The 10 least expensive cities for construction were predominantly located in Asia, with Bengaluru in India found to be the cheapest city to build in globally.
| | |
| --- | --- |
| 10 most expensive cities for construction | 10 least expensive cities for construction |
| 1. New York City | 100. Bengaluru |
| 2. San Francisco | 99. New Delhi |
| 3. Hong Kong | 98. Mumbai |
| 4. Copenhagen | 97. Kuala Lumpur |
| 5. Geneva | 96. Ho Chi Minh |
| 6. London | 95. Wuhan |
| 7. Macau | 94. Guangzhou/Shenzhen |
| 8. Zurich | 93. Chengdu |
| 9. Tokyo | 92. Jakarta |
| 10. Boston | 91. Belgrade |
Of the eleven UK cities studied in the report, London topped the list followed by Bristol, which ranked 20th globally.
A number of key regional cities were found to represent better value for money than the capital with Manchester and Birmingham, in 22nd and 23rd place respectively for construction costs globally.
Arcadis said both cities had seen increased activity across sectors including offices, hotels, retail, education and student housing, which in turn led to booming local construction markets.
Aberdeen and Belfast ranked as the least expensive UK cities in the index for construction, coming in at 41st and 66th.
Globally the report found the gap between the cost of building in the most and least expensive cities had shrunk by more than 10%.
Arcadis said this was due to movement at both ends of the spectrum.
The average index score for the ten least expensive cities has increased by more than 5%, when compared to 2018.
Arcadis said a number of these markets had experienced significant regulatory changes, as well as a combination of currency impacts and inflation.
The index range for ten most expensive cities shrunk this year, with the average index value falling by 3%, compared to last year.
The value of Ireland's construction industry is tipped to grow the most of any country this year – with Arcadis expecting the sector to expand by 20%.
The construction industries in Qatar and the Philippines are expected to increase in value by the second and third amount, at 14% and 11% respectively.
Where do UK cities rank?
1. London (6/100)
2. Bristol (20/100)
3. Manchester (22/100)
4. Birmingham (23/100)
5. Liverpool (26/100)
6. Edinburgh (29/100)
7. Glasgow (31/100)
8. Leeds (32/100)
9. Cardiff (39/100)
10. Aberdeen (41/100)
11. Belfast (66/100)