Outgoing commissioner Mike Brown admits late-running project takes up one third of his time
London has been told to find the missing money to complete Crossrail, the boss of Transport for London has confirmed.
In November, the railway's chief executive Mark Wild said the project needed between £400m and £650m to plug a spending gap on the project.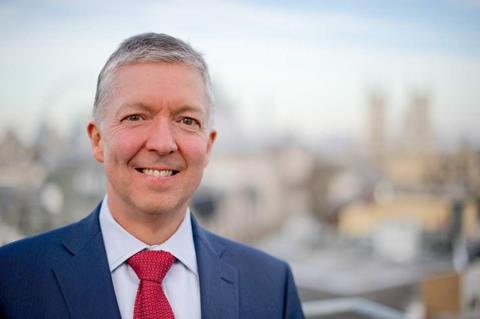 TfL commissioner Mike Brown has now confirmed the capital will be required to pay the government back for the extra funding needed.
Crossrail and TfL had been holding talks with the Treasury about how to find the money and Brown (pictured) told the London Assembly's transport committee: "There are some technical issues around repayment schedules and how that will work being worked out but let me be clear London will bear the additional costs of the additional capital needed for this."
But he said the wider South-east should also have been required to stump up the money.
He added: "Of course I would like there to be a wider contribution. One of the things if we got to live our lives again is the benefits Crossrail gives beyond the London boundary to many people and many businesses beyond London who have not, in the way so many London businesses have, explicitly contributed to the build cost."
Brown, who is leaving TfL to head up the £4bn restoration and renewal of the Palace of Westminster in May, said he was currently spending one third of his working life on the Crossrail project.
He meets Crossrail chair Tony Meggs once a week and speaks to chief executive Mark Wild more than once a day.
Brown, admitted the delay in delivering Crossrail was one of his biggest disappointments from his four year tenure at TfL.
He said: "In terms of capital delivery my real big regret of recent times is the Crossrail delay.
"Massive lessons going forward in that regard, lessons of how you appropriately ensure a board holds an executive properly to account so that there isn't a culture created, albeit unwittingly, that doesn't allow the flushing up of the reality of the situation at sub-programme level to board level and beyond. That's a massive regret."
The scheme had first been due to open at the end of December 2018 with one of Wild's predecessors Andrew Wolstenholme telling MPs last spring that the scheme was on target to meet its original deadline when he left in March 2018. The scheme is now set to open next summer.