Firm lowers qualification needed to get greater diversity of recruits
Mace has changed the degree grade needed to get onto its graduate programme as part of an effort to get a wider group of youngsters into the business.
Previously the firm has demanded would-be entrants have a 2:1 or above but this has been lowered to a 2:2.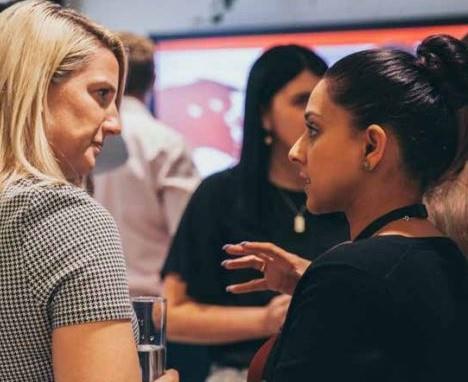 A spokesperson for the firm said: "We want to be the most inclusive employer in our industry and for our 2022 graduate intake we removed our 2:1 academic entry requirement to offer opportunities to people from more diverse backgrounds, who are passionate about pursuing construction and consultancy careers."
Last September, the firm published a diversity and inclusivity strategy which wants to see a number of targets hit by 2023 including improving its gender and ethnicity pay gap by at least 5% year on year, increasing the number of new hires from black and ethnic minority backgrounds by 5% and increase the number of female new hires by the same figure.
At the time, chief executive Mark Reynolds said: "The construction industry has tolerated prejudice and unconscious bias for too long. We cannot continue to be successful unless we are able to draw on a genuinely diverse pool of talent and expertise."
According to its latest published figures, 38% of those on Mace's graduate development programme are women while a further 30% of its apprentices and trainees are from an ethnic minority background.
The firm is also looking beyond the traditional subjects such as civil engineering or quantity surveying for its trainees and is instead looking at graduates from non-construction backgrounds.
The spokesperson added: "We believe that widening our net will help us reach more talented young people who are equally able to demonstrate that they have the drive and transferable skills to deliver major projects and programmes around the world."
Mace has begun a five year recruitment drive which will see the group's payroll swell to 8,000 staff by 2026 from its current 6,000.
Around half of this number will be from its consulting business and its boss Jason Millett said the firm was now up to around 3,200 staff globally from the 2,700 at the start of the year.
Recruits during that period include Dave Weatherburn who has joined from AWE in a new role of business director for nuclear and Bryony Martin who has arrived from Aecom as the director for the UK's central region and sector lead for industrial and manufacturing.
But Millett admitted getting hold of people was difficult: "Recruitment is particularly challenging. I'd be telling lies if I said it didn't take much effort. We're having to pull a lot of levers to attract talent."
He added: "We can't just take talent from each other. The industry doesn't gain. We have to make it more attractive."
Mace is also looking at bringing in more staff from outside the industry or whose degrees are not construction related. "We're not just looking at traditional degrees, we're looking at a wide range of backgrounds," Millett said.
Last week, chancellor Rishi Sunak pledged an extra £3.8bn for skills funding, including £1.6bn for new T-level courses, £170m for apprenticeships and £550m for reskilling adults.