Consultant says uncertainty about Brexit continues to hit firms' confidence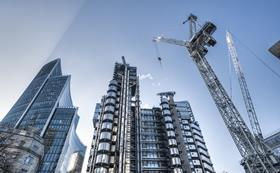 Mace is expecting a "modest" increase in tender prices in 2019, as fluctuating levels of growth in recent months have failed to hold back overall input cost rises.
The consultant's latest UK Tender Cost Update said prices would increase nationally by 1.5% this year after a 1.5% rise in 2018, and then grow in 0.5% increments for the following three years.
After 2018's 1% growth figure the forecast picture was the same in London, Mace said.
Steve Mason, Mace Cost Consultancy's managing director, said while see-sawing growth had done little for market confidence, overall input costs had increased. Labour costs were notably on the rise, albeit at a slower rate than previously.
Material prices could ease, with oil prices coming down and steel supplies increasing globally, although he said a dip in material inflation rates "will only provide some relief to companies hurt by the considerable recent rises".
Mace said it expected the cumulative effect of these factors to result in a modest increase in tender prices in 2019 "but the continued uncertainty around Brexit and the global economy as a whole would inevitably have a major part to play as we move into the second quarter".
And while the consultant said tender price growth would accelerate after this year, it warned this assumption was predicated on the government securing a deal with the EU as the UK heads for Brexit on 29 March.
Any extension to the timetable for the UK's departure from the EU was unlikely to provide the certainty firms were looking for, Mace said. "Indeed it could increase uncertainty and lead to further delays to projects already on hold.
"This in turn may force some firms into even more competitive tenders," the report added.
Mace said that while the private housing sector had been the fastest growing sector in 2018, it ended the year in a weak position. "Given total construction growth has been highly dependent on the sector, this is particularly worrying," it added.