Data based on six week period up to 20 April
Construction has a higher rate of coronavirus deaths than most other sectors, Office of National Statistics show.
Low-skilled construction workers had a death rate of 25.9 deaths per 100,000 males, or 22 deaths, making it one of the most affected professions.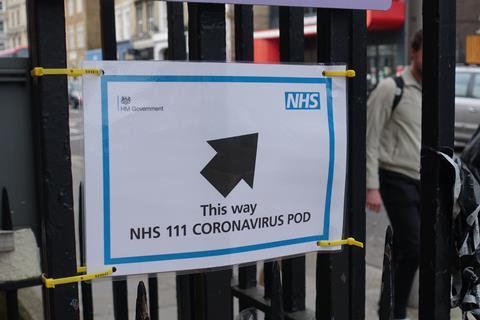 The data is based on information related to 2,494 covid-19 deaths of those aged between 20 and 64 years old across England and Wales from 9 March up to 20 April.
Those working in process plant, such as machine operators, and security were among those professions with higher death rates.
The data also revealed there were 87 deaths of male workers in the skilled construction and building trades category, a rate of 10.4 per 100,000. No women in this category died from coronavirus-related issues in the time frame.
Of those classed as working in skilled metal, electrical and electronic trades 86 men and four women have died. The death rate for men was 11 per 100,000, while the rate was too low to calculate for women.
Three male architects, town planners and surveyors died in the time period - while no women's deaths were attributed to covid-19 in the period.
Nine male engineering professionals have also passed away from covid-19 related causes, while 14 male construction operatives died – a death rate of 11.1 per 100,000.
The data revealed that overall men working in the lowest-skilled occupations, including construction, had the highest rate of death involving covid-19.
The ONS has not confirmed when it will provide its next update.