Deal up for grabs is worth £35m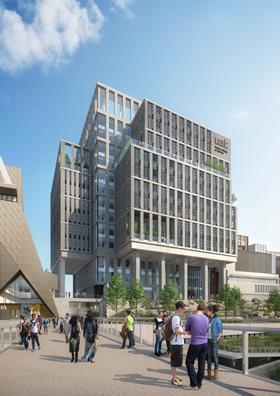 M&E specialists have a chance to work on the £1bn East Bank development, with the London Legacy Development Corporation looking for a specialist to carry out a £35m contract for the new London College of Fashion.
The LLDC has said it is looking to shortlist five firms for the job.
In a contract notice, firms have until 17 April to register their interest in the deal with shortlisted contractors set to be contacted by 11 June.
This is just the latest package of works on the London College of Fashion project that has been put out to market.
Last month, the LLDC, which is building the cultural precinct using a construction management route, revealed five contractors were in the running for the £26m structural frame and roof works contract.
Careys, who is already carrying out enabling works for the whole Stratford Waterfront project, McGee, Byrne Bros, Expanded and Kilnbridge are all chasing the deal.