Survey finds nearly half of products firms seeing higher sales than last year
Material manufacturers are reporting booming sales as construction product cost inflation tops 25%, according to new figures.
Nearly half of materials firms said sales had jumped in the first three months of 2022 compared to the fourth quarter of last year, the Construction Products Association's latest trade survey has found.
Increased sales were reported by some 50% of light side manufacturers - makers of mostly fit-out components like windows, and 43% of heavy side manufacturers, which make products such as concrete and steel.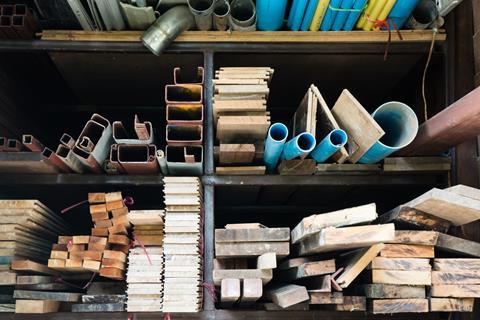 It comes amid historic levels of inflation for construction materials, with the Department of Business, Energy and Industrial Strategy recording year-on-year price rises of 24.5% in March. This included a 5% monthly rise since February. Official figures for April show a yearly rise of 25.2% for material prices, although the monthly increase slowed to 2.3%.
The main driver behind the inflation was demand for materials among SMEs and higher energy input costs for manufacturers, the CPA's survey found.
The organisation's senior economist Rebecca Larkin said: "Inflation can be seen throughout the supply chain, starting with manufacturers' input prices, and is particularly acute for energy-intensive heavy side firms."
She added: "It is, therefore, no surprise that materials were the key driver of SME builders' costs in Q1."
A balance of 55% of heavy side firms and 86% of light side firms reported higher sales in the first quarter of this year than a year earlier, with new build housing and repair and maintenance work powering activity.
The CPA said it expected construction growth of nearly 13% this year and more than 5% next year in its spring forecast, published in April.
Housebuilding will grow by by 14% in 2022, according to the report, although it warned that commercial activity is expected to be more than 10% lower at the end of 2023 than it was in 2019 because of a lack of major investment in new projects, particularly in central London.