Britain's next prime minister vows to build economy "that works for everyone"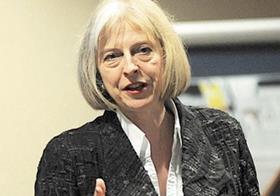 Britain's next prime minister Theresa May has pledged to boost infrastructure spending and housing supply, as part of her plan to build a UK economy "that works for everyone".
May promised to launch new Treasury-backed bonds to fund infrastructure projects and to make energy supply cheaper and more reliable in a wide-ranging speech on the economy yesterday morning ahead of her dramatic confirmation to the country's top job.
May said she was determined to increase housebuilding even if that meant a drop in house prices, saying: "Unless we deal with the housing deficit, we will see house prices keep on rising. Young people will find it even harder to afford their own home."
May was set to take over from David Cameron as prime minister by tomorrow evening, after her rival Andrea Leadsom dropped out of the race.
She faces a tough start to her premiership with the prospect of a potential economic recession and up to two tortuous years of exit negotiations from the European Union.
Construction is also on the brink of a potential recession, with recent economic indicators showing a slump in activity and sentiment, including last week's Markit/CIPS survey of construction buyers that found sentiment hit its lowest level for seven years in June.
Industry leaders and economists this week welcomed the swift appointment of May to Number 10, but urged her to act swiftly to reduce uncertainty and boost spending to avert a construction recession.
James Hastings, head of construction futures at Experian - who warned the construction sector was likely to enter "negative territory for the rest of the year" - commented: "The one thing government can do [to help construction] is make it clear they want to take forward the projects currently in the infrastructure pipeline and recommit themselves to all those projects to give contractors some clarity".
The industry will quickly want clarity on major infrastructure projects, including airport expansion in the South-east and support for HS2 and Hinkley Point C.
As home secretary, Theresa May was known to be a backer of HS2, and has said of the project: "This is about economic growth and taking key decisions about our infrastructure. It would be easy for us to say we're not going to do anything, but that would be irresponsible."
But she is thought to be an opponent of a new runway at Heathrow, which is near her constituency of Maidenhead. An unnamed minister told the Evening Standard during the leadership campaign: "The third runway looks dead in the water. I cannot see either Boris or Theresa approving it."
May's infrastructure bonds would be a radical departure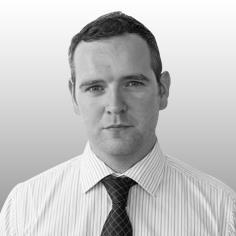 The talk by Theresa May of issuing government bonds to build infrastructure is an apparent departure from the previous two administrations which targeted deficit and debt reduction strategies, with varying degrees of success. It is a tacit admission that economic growth is likely to be hampered by Brexit and with limited policy levers available it leaves precious few other options. Although full details are yet to emerge there is an economic rationale for this but it strikes me that it may be politically difficult given the Conservatives have made much of its fiscal discipline stance championed by George Osborne.
Michael Dall, economist at Barbour ABI