Scheme will be built at Denmark Hill
The joint venture Sir Robert McAlpine and Vinci set up to bid for healthcare schemes has won a £65m deal to build a mental health centre in south London.
The Pears Maudsley Centre for Children and Young People is a partnership between South London and Maudsley NHS Foundation Trust and King's College London's Institute of Psychiatry, Psychology & Neuroscience.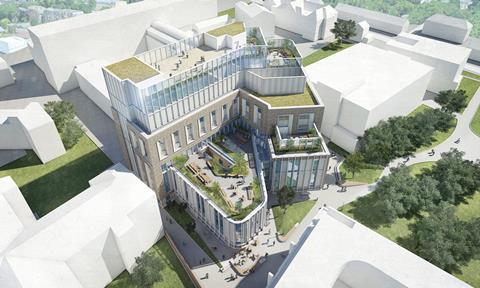 Designed by architect IBI, the scheme (pictured) at Denmark Hill is being funded by the trust and King's College along with philanthropic gifts including £10m from mental health charity Maudsley Charity and £5.5m from the Pears Foundation. More than £18m has so far been raised through charitable donations.
Designs for the new hospital are due to go on display for three days next week in Camberwell.