David Miles says short term outlook for care business negative as firm releases half year results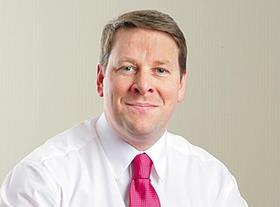 The chief executive of housing and social care contractor Mears has said the government's decision to introduce a national living wage and delay reforms to social care funding has turned the outlook for the sector "negative."
In a statement in the firm's half year results, chief executive David Miles hit out at the lack of long-term plan for the sector, and chancellor George Osborne's decision to introduce a 'living wage' for workers over 25.
Miles said: "The Government's decision to delay reforms to social care funding would appear to leave it with no plan for Social Care, with funding reform having gone backwards five years.
"The recent Budget announcement regarding the National Living Wage has further increased pressures on councils, trusts and care providers. The sector has reached breaking point with a number of our competitors looking for the exit."
The comments come after contractor Interserve warned last week the living wage decision will knock £10-15m off the firm's profit in 2016. Mears didn't indicate there would be any direct impact of the decision upon expected profit.
Mears' half year results to June 30 saw pre-tax profits at Mears' rise by 3% to £19.2m on the back of £430m in revenues.
A strong performance in the social housing sector saw the firm win £185m of tendered contracts for the year to June 30, the Group's care divison on £35m of new work. Total revenue rose marginally to £430m from £428.1m in 2014.
Mears Group's forward order book was down £500m to £3.2bn from £3.7bn due to short-term delays in bidding opportunities in the last twelve months.