Firm is co-investor in scheme, delivered through innovative financing deal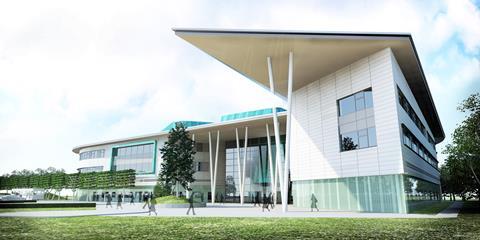 A joint venture including Miller Construction has reached financial close on the new £50m college in Inverness.
Miller Equitix, a joint venture between Miller Construction and investment partner Equitix, wlll build and part-finance the Inverness College UHI campus project, providing 'state-of-the-art' facilities for more than 8,500 students on a 13 acre site.
The scheme will make Inverness the first further education college to use the Non Profit Distributing (NPD) financing model which caps private sector returns and directs any surplus to the public sector.
Equitix has entered into a 25 year commitment as 50% investor with funds coming from local authority and UK pension funds.
Miller Construction will provide integrated design and build services and on-going facilities management for 25 years delivered through Miller Asset 24.
Chief executive of Miller Construction Chris Webster, said: "We can now look forward to delivering the local employment initiatives and community benefits as part of this prestigious project."
Diane Rawlinson, Principal and Chief Executive at Inverness College UHI, said the project would "play a core role in the economic growth of the Highland economy".