Former Countryside executive Richard Cherry adds that too many councils equate off-site with prefab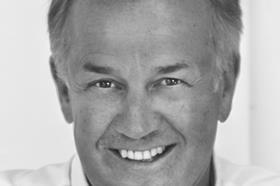 Modern methods of construction may prove unattractive to SME housebuilders due to the costs involved and firms' desire to sell a unique product, the chairman of Stonebond Properties has said.
Richard Cherry (pictured), chairman of the Essex-based housebuilder, said planning authorities were resistant to the sort of standardisation which can result from offsite manufacturing.
Councils see MMC-built homes and immediately think of prefabs, he said.
"If you're doing huge volumes then you're going to be able to drive costs down. But at our level there are other priorities," said Cherry.
Currently building around 50 units a year and planning to increase that to 300 in five years' time, Stonebond was founded in 1975 by Cherry's father Alan, who had set up Countryside Properties in 1958.
Richard Cherry, who was in charge of Countryside's partnerships division before retiring just over 18 months ago, said: "I see the merits of MMC. At Countryside our Midlands and Northern businesses were 100% timber frame.
"But at our level, planning authorities in the south and elsewhere are resistant to standardisation."
And Chris Weedon, Stonebond's managing director, admitted: "I struggle a little bit on the uniformity of MMC. We maintain individuality in our designs, in our sites and houses.
"How are you going to have the sort of individual design that the government and its Building Better, Building Beautiful commission and others are looking for if you go down the modular route?"
The £25m turnover firm is based in Chelmsford and works across the Home Counties, outer London, Hertfordshire and Cambridgeshire. The firm is forecasting a pre-tax of profit of £4m in its current financial year.