UK engineer buys 80-strong environmental engineering consultant based in Rio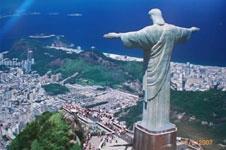 Mott MacDonald has acquired an 80-strong Brazil-based environmental engineering consultant.
The independent UK consultant said it had acquired Rio-based Habtec Engenharia Ambiental to create a regional base in Brazil from which it can expand across South America.
Habtec has been operating in the energy, mining and transport sectors for over 20 years.
Mott MacDonald's chairman Keith Howells said: "Habtec has an excellent reputation and shares the same values and has a similar culture to Mott MacDonald.
"Bringing Habtec into the group will allow the development and growth of what is already a highly regarded team and will give us a base in Brazil from which to offer the full range of Mott MacDonald's services."
Guaraci Sathler, executive director of Habtec Engenharia Ambiental, said: "Joining Mott MacDonald is great news for our staff and our clients.
"Through the global network, we will be able to access an enormous wealth of talent, insight and information, enabling us to enhance our service offering.
"It will also allow us to grow into new sectors, creating opportunities for our staff to work on a more diverse range of projects."