Consultant begins rationalising its business services division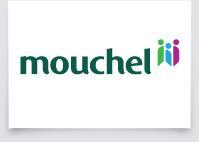 Mouchel has confirmed it is restructuring its business services division, in a move that could cost up to 146 jobs.
The firm said in a statement that a maximum of 146 roles could disappear as a result of the redundancy process at the 2,700-strong division.
Craig Apsey, managing director of Mouchel Business Services, said: "Mouchel can confirm that we are undertaking a strategic restructure of our Business Services division to meet our customers' requirements to provide services at reduced costs in response to Government cuts.
"As a consequence we have entered a formal redundancy collective consultation across Mouchel's Business Services division in the UK. It is anticipated that a maximum of 146 roles will disappear via the redundancy process out of a total 2,700 staff.
"Mouchel is working with workforce representatives who have been elected by employees. Together we are exploring the option of voluntary redundancy for employees at risk and where possible looking to minimise the number of job losses by filling suitable vacancies.
"We are also investing to grow the business for the future, which will ultimately bring benefit to all of our clients and employees going forward."