Consultant reports revenue of £555m in first full year since bank rescue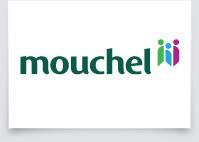 Consultant Mouchel is to embark on a hiring spree to service its £1bn of contract wins over the last year.
In its financial results for the year to 30 September 2013, the firm said it would hire 600 engineers, including graduates and technicians, over the next 12 months.
Contract wins in the year included a £700m deal to maintain motorways and trunk roads in southern England, the firm's largest ever contract; a £125m contract to manage roads in the south-west of Scotland, through a joint venture with Balfour Beatty; and a £50m extension to its business services joint venture with Oldham council.
The firm reported revenue of £555m in its first full year of trading since its financial restructuring in the summer of 2012.
It reported a pre-tax profit of £16.6m.
The firm's infrastructure services business accounted for most of the revenue (£387.9m) in the year with the remainder (£167.4m) coming from its business services division.
Mouchel underwent a pre-pack administration and sale in August last year after banks agreed a deal to write off £87m of its debts in return for an 80% stake in the company.
The firm's net debt stood at £45.5m at 30 September 2013, up from £40.1m the previous year.
Grant Rumbles, chief executive of Mouchel, said 2013 had been a "year of transformation" for Mouchel.
He added: "We over achieved on all of our targets in our business plan. We reduced our cost base by £21m rather than the planned £18m and we have a very strong order book today in excess of £2bn. I am delighted to announce we are also recruiting again, 600 engineers in the next year alone.
"All of this demonstrates our long held view that with the right debt structure, cost base and leadership team Mouchel is a profitable company with a strong and sustainable future."