Ed McAlpine will step into role next January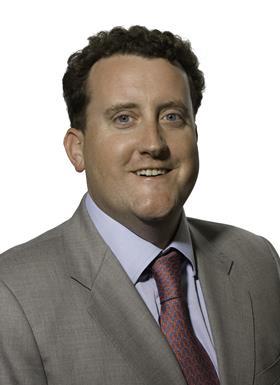 Sir Robert McAlpine has revealed it is replacing its chairman with another family member on 1 January.
Edward McAlpine, 40, will become chairman following 18 years as executive partner at the firm which is renovating Parliament's Queen Elizabeth Tower.
Edward replaces his cousin, Gavin McAlpine, who has served as chairman since November 2015.
Gavin is standing aside to focus on running the group's renewable energy business, RES, where he will remain chairman.
Sir Robert McAlpine continues to be led by CEO Paul Hamer, the first non-family member to lead the company in its 149-year history.
Hamer said: "With the business now operating profitably and enjoying a strong pipeline of current and future business opportunities, [Gavin] leaves a significant legacy upon which we can continue to build."
The contractor recently won Landsec's 21 Moorfields office block in London and is one of three contractors left in the race to build Renzo Piano's Cube.