Mark Reynolds says firms need to invest in industry newcomers rather than raiding rivals for staff
Construction firms need to work together to tackle skills shortages rather than raid each other's companies, the boss of Mace has warned.
Speaking to Building, Mace chief executive Mark Reynolds said contractors and consultants alike were looking to expand going forward as the industry recovers from the pandemic.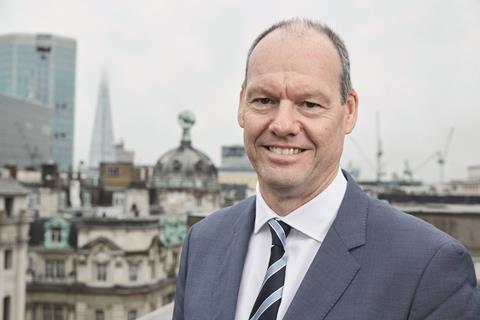 He said: "The conversations I'm having with other senior leaders within our sector, both consulting and construction, are certainly forecasting job demand in the future.
"We ourselves have already grown by 200 people this year, we are expecting another 200 vacancies by the end of this year, we'll probably be growing 10% in our headcount numbers."
Reynolds, who is also a part of Project Speed's Construction Skills Delivery Group, added that it was imperative firms invested in graduate, traineeship and apprenticeship schemes to ensure there was enough talent to go around.
He said: "I'm quite openly having conversations with other leaders, and they're having conversations with me saying, 'Where are we going to get these people from? Let's not poach them off each other because all we'll do is create internal wage inflation'.
"Some organisations will just carry on doing what they're doing but others are being a lot more mature about not poaching people from other organisations, which is where some of the government incentives, such as the talent retention scheme, are really important in terms of trying to draw people from other industries and do short, retraining bootcamps."
Aside from the bootcamps, which are being funded from by the government's national skills fund, Reynolds also flagged the importance of the introduction of flexible apprenticeships, which allow for an apprenticeship to be delivered by more than one firm, and the potential applications of being able to transfer unspent levy funds.
Reynolds, who is also the CLC's co-lead on skills, said he had been pleased that the industry had not reacted to the pandemic by shutting down all apprenticeship and trainee schemes.
He said that while the initial annual intake into the industry had fallen from the usual 20,000 to 8,000 last September, this number had subsequently been increasing, with the figure now sitting at around 14,000.
He added: "I think it's essential that companies take on apprentices and graduates otherwise they are going to be on the merry-go-round of trying to recruit qualified people and all you are going to do is create wage inflation, which isn't good for the industry, and actually isn't going to make it [the industry] any more competitive."
Other firms that have announced recruitment drives in recent weeks include Gleeds and Buro Happold.