Westinghouse boss says firm may need to import foreign engineers to build nuclear plants in the UK due to skills shortage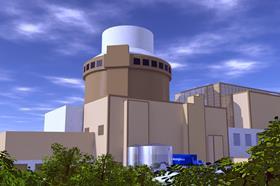 The boss of one of Britain's three nuclear power developers has said the firm may need to import foreign engineers to build nuclear plants in the UK because of a lack of suitably qualified British staff.
The UK is planning to build at least five nuclear power plants over the next decade. But because these will be the first nuclear power plants to be built in Britain in decades there are mounting concerns that the country lacks the highly-qualified engineers needed to undertake the build programme.
Speaking last week, Danny Roderick, president and chief executive of Westinghouse, which holds a 60% stake in the NuGen nuclear power development project in West Cumbria, said a lack of expertise was "a real problem".
He said: "I'm concerned in general about the volume of UK engineers already. Not the technical competency just the amount. We already see tremendous competition for the resources that are here."
He added that the whole sector "needs to wake up" to the impending lack of engineers.
He added: "This is going to be a real problem that will lead to us having to go outside the country to get engineering support, which would be a real shame."
Roderick said: "Shortages are going to happen because when [the] Hinkley [nuclear project] breaks lose they are going to hire hundreds of people all at once, that will go up to thousands, then we will hire hundreds then thousands [as well].
"Where they are going to come from is the existing manufacturing base, which is exactly were I need them when I start placing orders so if we're not careful we will go beyond our headlights [overstretch ourselves]."
He said firms such as Westinghouse had a "responsibility" to fund graduate schemes and actively encourage young engineers into the nuclear industry, which he said Westinghouse had already started doing.
"I have talked to other companies' chief executives in the country and utilities in the country and we all see this as something that we have to go and do," he said.
Roderick added he also worried "every day" about the capacity of the Office for Nuclear Regulation to handle the new build nuclear programme.
He said: "The biggest challenge for ONR hasn't even happened yet, because it's not the Generic Design Assessment phase.
"It's when you start construction and you're doing deviations in the field and you have to get approval for that.
"Everything stops until those approvals get made and if ONR isn't set up to handle that kind of a quick around in workload it really drives the price of a plant up."
He said the regulator needed to focus on plants that were near construction and be resourced to respond to changes quickly.
The Office for Nuclear Regulation (ONR) this week said it had recently completed "a large recruitment campaign for nuclear specialist, safety, security and transport inspector".
"We are confident that we can meet the regulatory demand of the nuclear industry," the ONR said.