But 'whole site' approvals dropped in Q1 says Home Builders Federation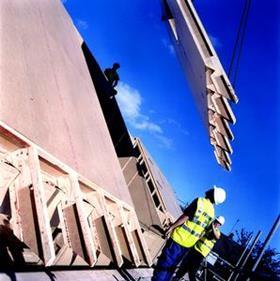 The number of new homes given outline planning permission by local authorities in England was at its highest since 2008 during the 12 months to March, according to the Home Builders Federation (HBF).
The trade body said 43,926 new homes won permission in the first quarter of the calendar year, an 8% increase on the same quarter in 2013.
It said that the quarterly figures brought the moving annual total to 177,731 – the highest level since 2008.
However, the number of sites that the new-homes approvals relate to has fallen.
The HBF said the Q1 figures were properties that would be delivered through 679 sites, while the final quarter of 2013 had seen 885 sites approved. A total of 807 sites were given outline approval in the first three months of last year.
HBF executive chairman Stewart Baseley said it was "vital" that the number of sites gaining approval increased and that the speed at which schemes became implementable – through council planning departments agreeing full permission – was improved.
"The government's Help to Buy equity-loan scheme has led to a big increase in sales of new homes and the industry has responded and significantly increased output," he said.
"Existing sites are being built out quicker and we now desperately need new sites to come on stream if we are to see increases in house-building sustained.
"All builders are now identifying the planning system as the biggest threat to further increases in supply."
Baseley said research for the federation published last month indicated that up to 150,000 plots across the country had outline approval but were still waiting for "reserved" matters consent or final approval.
"Everyone wants to see house building levels increase and government should act now to speed up the planning process," he said.
"It should ensure local authorities have adequately-resourced planning departments that can cope with the new level of demand so they can meet their housing and planning obligations."