Government also proposes limiting the resale of starter homes for up to eight years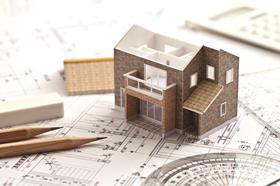 The government has begun consulting on plans to make one in every five new homes a 'starter home'.
Developers building schemes of 10 homes or more will have to make 20% of the units starter homes under the proposals.
The starter homes will be eligible to first time buyers under 40, as well as injured military personnel and partners of those who lost their lives in service.
The government is also proposing limiting the resale of starter homes at a discount to other first time buyers for five to eight years after purchase. It is also proposing restrictions on sub-letting to avoid starter homes becoming buy-to-let opportunities.
The news comes after the Bank of England yesterday announced a series of restrictions on banks to stem lending on buy-to-let mortgages, in an attempt to ease fears of a growing housing bubble and to make it easier for buyers wanting to move in themselves to compete.
Starter homes are available at a minimum 20% discount below market value, capped at £450,000 in London and £250,000 elsewhere. Critics, including the Labour party, have slammed the planned starter homes for not being genuinely affordable.
Housing and planning minister Brandon Lewis said he hoped the move would help 200,000 first-time buyers buy a home by 2020, as part of the government's overall plan of delivering one million new homes this parliament.
Lewis said: "We want to ensure young people who aspire to own their own home can settle down and enjoy the security home ownership brings.
"Today's proposals mean starter homes will be built on hundreds of housebuilding sites across the country, encouraging private and affordable housing is built side by side in mixed communities."
The government says it is supporting the starter homes policy with £2.3bn of funding, including a £1.2bn brownfield land fund - announced in the Budget - which councils can bid for to help redevelop brownfield sites.