Construction economists questioned accuracy of data after latest figures suggested sector entered recession at start of 2015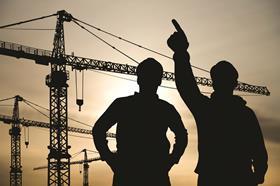 The Office for National Statistics has defended the accuracy of its UK construction output data in the wake of the industry voicing doubts about its recent findings.
Speaking to Building, Kate Davies, head of retail sales and construction index at the Office for National Statistics (ONS), said the ONS figures were "the biggest and best measure of the UK construction sector".
She acknowledged there were differences between what the ONS published and other research, but added: "I'm confident that the data we have published is right. The chained volume data show falls in recent quarters, and this is seen in the current price data."
Construction economists have questioned the accuracy of the data after the organisation's latest figures suggested the sector entered recession at the start of 2015. The figures suggested output in the sector decreased by 1.1% over the first quarter of this year, compared with the previous quarter.
Other surveys, such as this week's CIPS purchasing managers' data, have pointed to consistent growth in recent months, and the Construction Products Association (CPA) issued a statement in May that said the official data "contradicted a
growing body of recent evidence" which reported growth in construction activity.
Davies made her comments after the ONS last week announced it had decided not to renew its contract with Aecom to help produce the UK's construction output figures.
Davies denied Aecom's contract had ended because of the controversy over the figures, and said there were "a number of factors" in deciding not to renew Aecom's contract. She said that the ONS "needed to come up with a solution that would suit everybody".
Davies said: "We came to a point where we had to decide whether to extend the contract. When we reviewed it we felt we could do the work in house."
Aecom declined to comment.
James Hastings, head of UK construction forecasting at Experian, agreed the survey was comprehensive, but said this "doesn't mean there aren't issues around the ONS survey".