Rising demand for help in resolving disputes behind the move, says consultant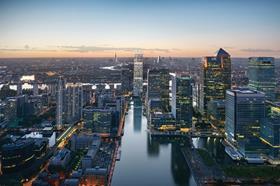 Building consultancy Paragon, which recently merged with rival firm Bond Davidson, has launched a standalone dispute resolution support service.
Run by Paragon directors Norman Benn and Gary Butcher, the quantity surveying-based service includes project and final account audits, forensic quantum surveying, dispute resolution quantum support, report preparation, arbitration, expert determination and litigation quantity surveying support.
Butcher said: "We were already working as an extended ad-hoc resource for these practices behind the scenes [and] our dispute resolution offering reached a scale and size enabling us to launch a standalone offer to existing and prospective clients."
Paragon's merger with Bond Davidson has created a £22m turnover firm, employing nearly 200 staff.
The firm, which will be renamed Paragon this November, has been working on Squire & Partners' 239 m tall Landmark Pinnacle development (pictured) in London's Canary Wharf.