Move to bring in Catalyst as subsidiary will create 100,000-home landlord
One of London's largest housing associations, Peabody, has announced plans to take over another major London registered provider.
The deal, which will see Peabody absorb Catalyst as a subsidiary in spring next year, is designed to create a new 100,000-home social landlord serving the capital and the Home Counties.
The registered providers said the takeover was designed to create a "better, locally-focused organisation" which will be led by Catalyst's current boss Ian McDermott.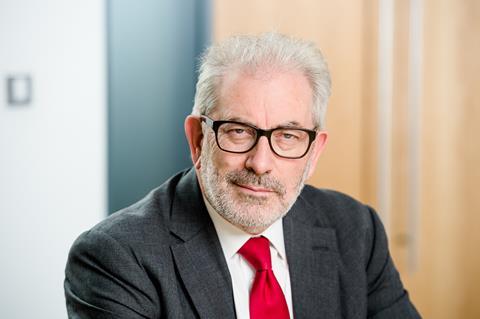 The combined organisations will turn over more than £900m and together employ nearly 4,000 people.
Peabody said in a statement that it had already decided to appoint Ian McDermott interim chief executive of Peabody when Peabody's current boss, Brendan Sarsfield, steps down in September, as previously announced.
The deal, which the associations said would see them "invest and innovate more in services, homes, communities, technology and people", will see Peabody's chair, Lord Kerslake, appointed designate chair of the organisation, with the chair of Catalyst, Ravi Rajagopal, made designate vice chair.
Lord Kerslake (pictured) said: "I believe that this scale, combined with our local knowledge, will enable us to provide valuable insight from our residents' experiences to help better inform policy and have a positive impact on life chances.
"We'll look forward to working with government and partners to develop innovative solutions that improve services to customers, enhance building safety and reduce carbon consumption."
Peabody, one of the UK's oldest housing associations and one of the most famous names in the sector, already owns 67,000 homes in London and the South-east, housing over 155,000 residents. Releasing financial results for the year to March, the landlord said it generated a surplus of £110m on turnover of £630m, down 5%.
Peabody built 1,176 homes in the year, a 10% increase on 2020, and started 1,228 homes on site, which it said put it on track to hit its target of starting 7,000 new homes by 2023 in London.
Catalyst currently owns and operates more than 37,000 homes in London and the Home Counties serving 70,000 residents. In its latest results to March 2020, it turned over £286m and generated a surplus of £83m. It built around 800 homes in the year.