Housebuilder responds to AGM vote on top exec's remuneration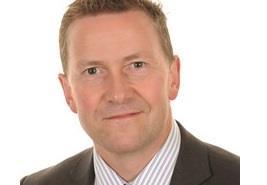 Persimmon said it noted the "concern" of shareholders who had savaged the housebuilder's pay package for senior executives in a vote at yesterday's AGM.
Investors voted through its remuneration report but only by 51%, while 48% voted against.
Around 68 million votes, representing approximately 30% of the group's shares, were not cast.
In a statement Persimmon said that while executive directors had made "significant reductions and adjustments" to awards stemming from the long term incentive plan (LTIP) created in 2012 it recognised that "a sizeable number of shareholders remained concerned over the level of remuneration that ultimately resulted from these awards".
Earlier this year Persimmon announced its chief executive Jeff Fairburn (pictured) had agreed to hand back around £30m of his potential £110m bonus, while chief financial officer Mike Killoran would return £24m of his £78m payout. Group managing director Dave Jenkinson was to give back £2.5m of £40m.
But one of the housebuilder's biggest shareholders, Aberdeen Standard, said the company's decision to reduce Fairburn's remuneration to £75m did not come "close to acceptable".
Persimmon chairman Nigel Mill told the meeting: "This could have all have been handled better."
The firm said it was "grateful for the support that allows us to draw a line under the 2012 LTIP debate and move forward".
The affair has trained the spotlight on the industry's pay arrangements for top managers with rivals angered that they were being dragged into the row.
Earlier this year, Redrow founder Steve Morgan said the industry was "peed off" with the awards and last week Barratt chief executive David Thomas told Building Persimmon's bonus scheme was "not the norm" and meant the industry was now having to fight off a perception its executives were netting excessive pay packets.