News comes as HR expert recruited as part of housebuilder's turn-around plan resigns
Sales at Persimmon fell in 2019 as the housebuilder took action to improve its build quality in the wake of damaging revelations about the quality and safety of its homes.
In a trading update for 2019 released to the City today, Persimmon said revenue in the year was £3.65bn, down 2.4% on 2018. This reflected "the action being taken to ensure the group delivers improved levels of quality and service to its customers".
The fall included a decline of 3.5% in sales of new homes. It said the number of sales completed in the year decreased by nearly 600, to 15,855, down 4%.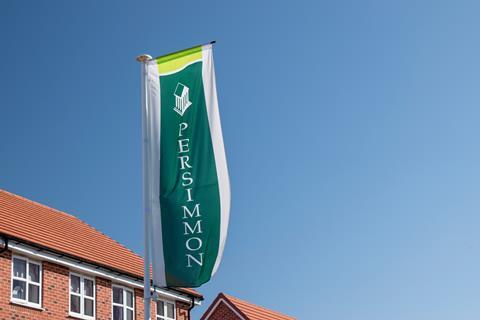 Before Christmas the results of an independent review into Persimmon's build quality were released, which revealed a "systemic nationwide problem" on safety-critical build issues such as the installation of cavity fire-stops on timber-frame homes.
The company last year became the first housebuilder to introduce a customer retention scheme, and invested, in the first half of 2019, over £140m in additional work to improve build quality, and an additional £15m in annual quality and service costs.
This week it told Building that it was inspecting 500 homes per week to deal with the cavity barriers issue.
The business also revealed that Claire Thomas, a non-executive expert in human resources appointed to the board last spring as part of its drive to "build a new Persimmon", had resigned. Thomas, a veteran of GlaxoSmithKline, said her time on the board had "made clear to me my preference for working in a large-scale complex global business environment" – hence her decision to leave.
Persimmon chair Roger Devlin said he was disappointed to see Thomas leave. Last April he said that the firm was "building a new Persimmon with progressive changes being made to our customer care, governance and remuneration", and that Thomas' appointment was part of the plan.
The independent review into Persimmon identified significant human resource failings at the business, including the lack of any system of performance review, and only limited staff training.
Persimmon said in today's trading update that the business remained in a strong position to take advantage of the spring selling season, but gave no comment on trading in 2020 to date. Rival Vistry said this morning that consumer confidence was returning following the decisive election result.
Full results for the year will be released by Persimmon on February 27.