It has been bonanza times for housebuilders and none more so than Persimmon, on course to top £1bn profit for the second year running. But has financial success come at the expense of quality and safety?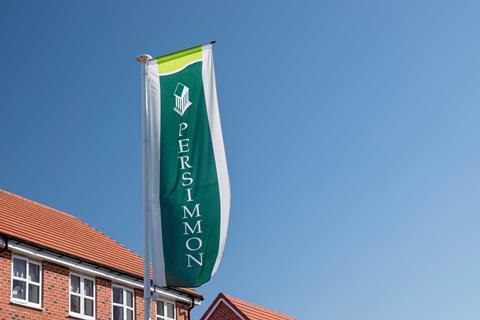 It has been the best of times and the worst of times for one of Britain's most successful housebuilders. Persimmon made history when it became the first housebuilder in the country to break the £1bn pre-tax profit barrier in 2018.
The firm has benefited hugely from the government's Help to Buy scheme, which accounts for around half of the homes that it sells each year and was responsible for about half of its profit in 2018. To date, Persimmon has sold more than 34,000 homes under Help to Buy, making more than £7.7bn in the process.
The financial picture continues to be rosy and senior staff are enjoying the spoils of the firm's good fortune. Just ask chief executive Dave Jenkinson, whose personal remuneration was £25m in 2018. Or his predecessor, Jeff Fairburn, who was awarded a £75m bonus for services rendered.
But profit has come at a price. And that price is the quality and safety of the homes that Persimmon has sold.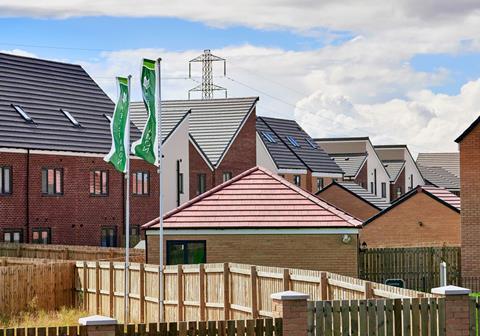 The firm was already vulnerable when it came to issues to do with quality. Social media has been littered with testimonies from unsatisfied customers. But the problems extend to serious safety failings, with thousands of homes found to be without proper fire protection. This has pushed the housebuilder to bring in Arup to assess fire safety across its portfolio.
The issue came to light after a fire on an estate in Devon in April 2018, which prompted the discovery of missing cavity barriers in a number of homes. The company announced last April that it would conduct a review of build quality, led by the Grenfell QC Stephanie Barwise, of Atkin Chambers.
Contrary to what the firm may have expected, or hoped for, the review was damning. Its findings, released last month, revealed that missing or improperly fitted cavity barriers in timber-frame properties – a key fire protection measure – are a "systemic nationwide problem, which is a manifestation of poor culture coupled with the lack of a group build process".
Is this a one-off confined to a particular company, or an example of a wider malaise?
The problem poses an "intolerable risk", according to the review, which said the lack of a group build policy "increases the risk of build defects". It added: "Persimmon's pledge that it inspects the work at all stages of the build process is not currently met."
The review warned: "In a changing regulatory environment, Persimmon cannot afford the stigma of a corporate culture which results in poor workmanship and a potentially unsafe product." There will have to be a change "in the culture of the business" for it to become a builder of quality homes, it suggested.
Persimmon's chair, Roger Devlin, described the review as "an important moment" in the firm's transition to "becoming a business that prioritises purpose as well as profit".
So, what has gone wrong at Persimmon, and how far do the issues around quality and safety extend across the sector? Is this a one-off confined to a particular company, or an example of a wider malaise?
A wake-up call
The criticisms made in the review prompted the Financial Times to run an editorial headlined "Persimmon report shows capitalism at its worst" and it accused the firm of having "a corporate culture driven by greed".
The editorial commented: "The board should consider if David Jenkinson, the current CEO who has been at Persimmon for more than two decades, is the right man to drive the change required." Labour's shadow housing secretary, John Healey MP, told Building: "This damning review should be a wake-up call for the industry, and for government ministers." He called on the government to make the continuation of Help to Buy "conditional on a tough new government deal with the housebuilders, including on executive pay and the quality of new homes".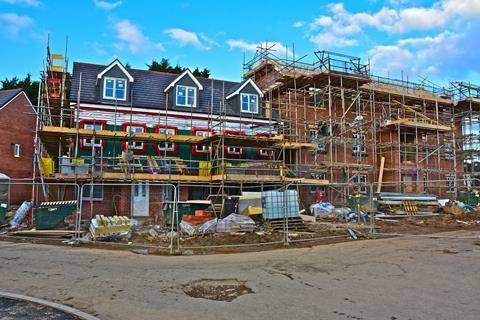 And Richard Beresford, National Federation of Builders' chief executive, has said: "Builders who do not consistently deliver high-quality housing should be stopped from using Help to Buy.
>> Read more: Life after Help to Buy
Housing secretary Robert Jenrick has also made his views clear, warning last month the company will "want to take immediate action to address the concerns raised". He added: "Housebuilders are responsible for ensuring that they build high-quality homes and we are creating a new homes ombudsman to ensure that buyers have a means of redress."
And government officials have pledged to ensure that companies involved in the next tranche of Help to Buy, running from 2021 to 2023, will "meet the standards and quality that customers expect and deserve". It is thought they will do this with the introduction of a new homes ombudsman.
Inspections are continuing at a rate of around 500 a week
Persimmon is now in a race against time to put its house in order. The company has taken measures such as being the first housebuilder to introduce a customer retention scheme, investing, for the first half of 2019, over £140m in additional work in progress, done to improve build quality, and an additional £15m in annual quality and service costs.
More than 16,000 homes have been inspected by their own site-based staff, and inspections are continuing at a rate of around 500 a week. Persimmon refuses to disclose the numbers failing inspections but Building understands that this applies to more than half of homes under scrutiny, thought to relate to cavity barriers either missing or improperly fitted.
A company spokesperson said: "We will follow the evidence – if these inspections indicate that we need to inspect every timber frame property, then we will do so. Persimmon will continue to carry out inspections until they no longer find any houses with a failure."
The firm is having to reinspect a sample of homes after it emerged that workers had falsely claimed to have retrofitted cavity barriers. It has also appointed 31 independent quality inspectors – a number dwarfed by the 16,000 houses that it builds each year, although Persimmon pointed out that the inspections are carried out by both third-party contractors and company staff, depending on the region.
But building safety failures are not confined to one company and much wider reform is needed, says Victoria Moffett, Grenfell programme lead at the National Housing Federation: "It's clear that there has been a systemic failure of building safety regulations in this country. This means that the entire regulatory system needs to be overhauled – failures haven't just been confined to one company. Now, the focus has to be on fixing the system and remediating properties – anything else simply won't address the issues."
Signs of a wider malaise were evident last year when a BBC Watchdog investigation revealed that both Bellway and Persimmon had been building homes with faulty or missing cavity barriers. And a London Fire Brigade investigation into a fire at a Berkeley Homes block of flats in Worcester Park, London, in 2019 found "defects in the passive fire protection".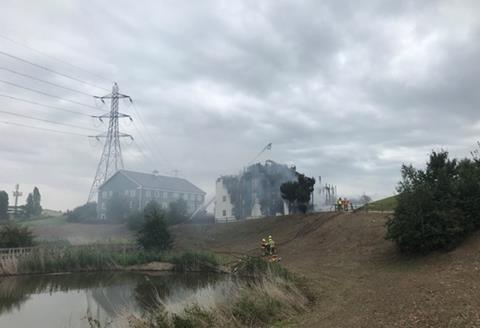 A spokesperson for the Chartered Association of Building Engineers (Cabe) says: "Anecdotal evidence and feedback received by Cabe suggests that this indeed might be a wider issue affecting more than just one named developer. The concern is that the industry over recent years may have broadly taken its eye off the ball when it comes to quality, and in particular, in regard to fire safety issues."
The association is calling for all housebuilders and developers to conduct reviews of the way they work, "with inspections and remedial measures where necessary to ensure that all buildings are both safe and built in compliance with all applicable regulations and standards".
Taking such action is "critical for the UK housebuilding industry to rebuild public trust in the quality and safety of the homes in which they live", Cabe adds.
Culture change
Dame Judith Hackitt, the author behind the Grenfell report, says she would be "very surprised" if the problems were confined to Persimmon. "This is about a whole industry that needs to change its culture and it needs to change it to one of taking care and ensuring that they deliver properties that are fit and safe for people to live in."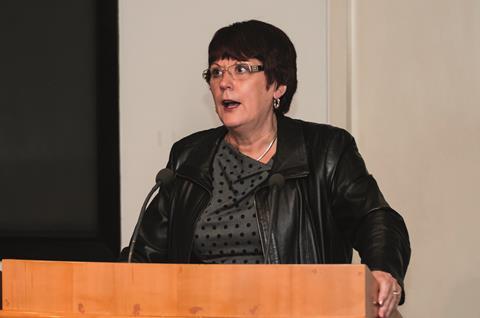 She adds: "I think there are other companies who should be doing the same sort of review of their processes that have been done by Persimmon."
This is "about a moral responsibility. No one manufactures cars without guaranteeing that they will be safe and roadworthy, why should houses be any different?"
Clive Betts, former chair of the housing, communities and local government select committee, claims the issues at Persimmon are indicative of "a widespread problem in the construction industry". He would like to see Persimmon suspended from the Help to Buy scheme until it can show it has sorted the problem out and says: "I think it is outrageous that companies are milking the taxpayers' funds and delivering shoddy products."
But a spokesperson for the Home Builders Federation (HBF) says the problem is being addressed: "Over recent years the majority of companies have been heavily focused on build quality" and claims "the overwhelming majority of new homes are delivered to the requisite standard and meet customer expectations."
However, HBF's own annual survey indicates that defects have become almost universal in the past few years, with the proportion of respondents reporting defects increasing from 91% in 2011-12 to 99% in 2017-18. And the proportion of people who would not recommend their housebuilder to a friend has risen from 9% to 13% over this time.
There are more backhanders than Wimbledon week in this industry

Senior building inspector
Chris Carr, head of new homes at law firm Blake Morgan LLP, says Persimmon "should be applauded for the fact that they are actually looking at the problem and are willing to tackle it head on." He adds: "Other developers should follow suit but it doesn't necessarily follow that all developers have the same problems or even similar problems. Many of them do build quality products and they are being tarred unfairly with the brush of shoddy building by one or two rogue elements, or one or two organisations that have had problems."
One senior building inspector, speaking under condition of anonymity, says: "I raised questions with a major homebuilder about issues regarding fire stopping and I got banned from every one of their sites in the country."
The inspector adds: "There are more backhanders than Wimbledon week in this industry," and says: "Dodgy builders are alive and well and there are not enough inspectors to go around."
Other cases of missing cavity barriers will come to light at other firms, predicts Andrew Mellor, who leads the development consultancy team at architect PRP. "I think it won't just be Persimmon, it will be other housebuilders. How many, how widespread, it's very difficult to say."
Paula Higgins, chief executive of the HomeOwners Alliance, says: "One of the fundamental problems of the industry is that there's no independent data, so it's very brave for Persimmon to do the review."
Right man at the top?
Cenkos analyst Kevin Cammack says: "At the heart of what's gone wrong at Persimmon has been a culture that puts profit and targets ahead of anything." The relentless pursuit of profit has come at a cost to quality, and measures being taken to tackle the issue won't make a "massive difference" unless there is a change in "the culture of the whole organisation," he claims.
He is sceptical whether the current chief executive is the right person to lead the change that is needed. "I am slightly surprised that the champion of this change, somebody from within the group, who was an endemic part of the development of that culture is now the one charged with changing it."
Cammack says that Jenkinson is under pressure to deliver. "If there are not signs that it's really changing in the next 12 months, I would not expect Jenkinson to still be there."
Duncan Davidson, the firm's founder and life president, would not comment on the quality and safety issues but claimed the executive team "are doing a first-class job". He was more willing to talk about money.
"We've got a trading statement coming out this week which you might be interested in." Asked if it would be good news financially, he told Building: "Yes, I can't comment but I would expect it to be."
Persimmon's response
There have been failings at various stages in the construction of some properties, in the installation of cavity barriers. Those identified and engaged as installers of the cavity barriers have not complied with the group installation procedures. There has also been inadequate supervision by both the company and the approved building control inspector.
We accept that we did not have sufficient supervision on the build quality inspection process. Inspections are now being undertaken by site-based staff on all properties.
Persimmon is also implementing an independent quality inspection assurance procedure to apply throughout the construction process.
Customer service spend increased by around 40% year on year in 2019 and these additional initiatives increased annual customer care costs by around £15m. Persimmon has also increased work in progress by £407m since the beginning of 2017.
The company does not disagree materially with any of the review's recommendations. We are pleased that the review has provided constructive guidance on areas where we could do better and we intend to make sure we address these.
We accept the review's belief that becoming a four or five-star builder is not the same as becoming a quality builder. We are developing a long-term forward plan to examine and implement the detailed findings of the review.
We will provide an update of the progress we have made at the 2020 annual general meeting [on 29 April].
This is an abridged version of Persimmon's response to Building's queries
Other housebuilder responses
In response to the BBC investigation, Bellway said: "Bellway takes our customer's safety extremely seriously and we will investigate and address any raised concerns immediately, where there is perceived to be an imminent danger to persons or property." And following the Worcester Park fire, a spokesperson for the Berkeley Group said: "All properties were independently signed off as building control compliant."