Brownfield site group highlights issues as it announces annual results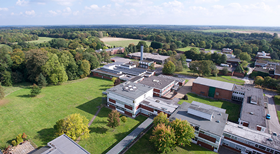 Inland Homes took aim at the UK's planning system today, labelling it "cumbersome", as the brownfield site specialist revealed an annual pre-tax profit of £18.1m, up 15% on 2016's restated numbers.
The group said that more moderate house price inflation and the government's 'Help to Buy' scheme ought to help buyers be able to afford its homes in the near term, while stabilising build cost inflation should underpin its margins.
But it added: "The planning system remains extremely slow and cumbersome with clearance of pre-start planning conditions being a major issue." It also warned that the ongoing shortage of skilled labour "continues to be an area of concern".
Inland Homes reported turnover of £90.7m for the 12 months ending 30 June 2017, down 11% on 2016's restated revenue of £101.9m.
It sold 188 private units, up 28% year-on-year, at an average price of £306,000, down from £337,000 in 2016. The firm said the lower price reflected a shift away from houses to flats.
The group's land bank numbered 6,936 plots, up 4% year-on-year, with nearly a third of the portfolio having planning permission or a resolution to grant planning consent, it said.
Inland Homes recently announced it had submitted a planning application to develop 350 homes at its Wilton Park site in Buckinghamshire (pictured).