Calls repeated for nationwide retrofit programme
Industry has given a mixed reaction to the government's legislative plans set out in this morning's Queen's Speech
This year's contained 38 bills and draft bills, covering subjects including energy security, carbon emissions and post-Brexit economic arrangements.
Among the promised plans were a Levelling up and Regeneration Bill that will give councils new planning powers, including to force landlords in England to let out empty shops to rejuvenate high streets.
There will also be new legislation to set up the UK Infrastructure Bank, as well as new powers to build and operate the next stage of the HS2 high-speed rail line are contained in the High Speed Rail (Crewe-Manchester) Bill.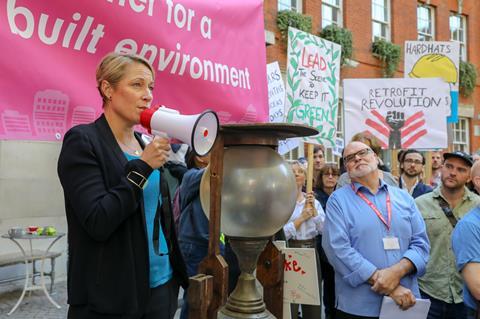 But firms said the government should have done more on energy efficiency. Steve Beechey, group public sector director at Wates, said: "While we support much of this legislative programme, we would like the Government to go further and give urgent consideration to a nationwide domestic energy efficiency programme – something that would play a significant role in addressing current concerns around energy security, energy bills and the climate crisis."
More on the Queen's Speech
And UK Green Building Council chief executive Julie Hirigoyen said: "The government should use its Energy Security Bill to throw a lifeline to millions of renters and homeowners by introducing a package of measures on minimum energy efficiency standards. Without Government action to insulate homes, there is no end in sight to the energy bill crisis and no prospect of meeting the UK's climate commitments."
The Town and Country Planning Association added: "Leadership by ministers on climate change to put the issue at the heart of the planning system is essential."
Elsewhere, Scape chief executive Mark Robinson said the planned changes on procurement and investment "have the potential to be transformational for public sector construction".
He added: "The Levelling Up & Regeneration Bill should ensure the government keeps regional investment at the top of its agenda, while the Procurement Bill will drive up standards of delivery."
Peter Hawthorne, the chief executive of regeneration specialist LCR, said: "The government's move to accelerate regeneration will be key to supporting the levelling up agenda. But as well as revitalising our high-streets, local authorities should look to transport-linked land as another opportunity to drive development."