HCA to release second tranche of £1.7bn Affordable Homes Programme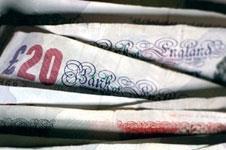 The Homes and Communities Agency (HCA) has launched the second phase of bidding for its £1.7bn Affordable Homes Programme, which will release a tranche of funds worth around £800m.
In July the HCA awarded the first £886m to 2,697 schemes that will deliver 43,821 affordable homes.
Bids are now being sought for the 2015 to 2018 period.
Housing minister Brandon Lewis said: "Our latest investment is a clear sign of the government's continued commitment to increasing the overall housing supply and affordable housing in particular.
"As well as building homes this funding is also a key part of our long-term economic plan, creating construction jobs as we deliver a further 165,000 new affordable homes from 2015."