Housebuilder expects sales to be 'seriously impaired' by coronavirus
Redrow said this morning that it was keeping sites open for now, with workers adhering to social distancing.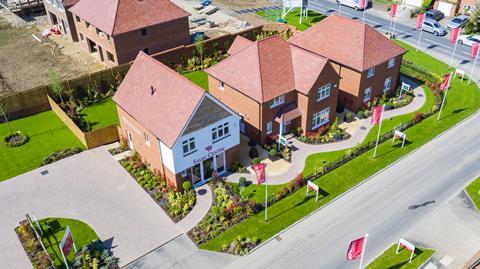 In a trading update to the City which did not refer to the prime minister's announcement last night of further substantial restrictions on movement, the housebuilder said it was also implementing "additional hygiene facilities".
However it said it was abandoning its planned dividend after seeing a substantial drop in site visitors and an increase in cancellations due to the coronavirus pandemic.
The firm admitted that it was "inevitable our sales rate will be seriously impaired over the coming weeks and build output will be significantly affected by labour and material shortages".
It added: "We also expect outlet openings to slip as local authorities delay planning committee meetings."
Sales last week were reportedly in line with the previous year but Redrow confirmed that "visitors to site were substantially down and the cancellation rate increased".
It is the first housebuilder to admit that the covid-19 outbreak has affected visitors to sites, with previous statements merely saying that an impact was expected.
The firm said it was cancelling its planned £37m interim dividend due on April 5, had put on hold land-buying activity and was working to reduce "work in progress".
It announced net debt of £116m, but expects this to reduce substantially over the next month as sales of reserved homes complete.
Redrow is the fourth housebuilder to cancel dividends in the wake of the coronavirus pandemic, following on from Berkeley, McCarthy & Stone and Crest Nicholson.