Architects warn proposals are short-sighted and a recipe for bad behaviour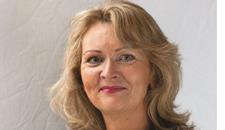 The RIBA has launched a stinging attack on education secretary Michael Gove's plans to standardise the design and construction of future schools.

It has warned that the proposals, drawn up by the Education Funding Agency (EFA), are short-sighted and restrictive, and risk designing in bad-behaviour on the part of pupils as well as neglecting the needs of the disabled.
RIBA warned that the one-size-fits-all approach to delivering the next generation of schools outlined this week was likely to create buildings that quickly became redundant, while reduced space for communal areas was likely to increase discipline problems – including bullying, countering current best practice in design.
The institute added that a lack of engagement between sufficiently experienced design teams, educationalists and end users risked minimum requirements being delivered without consideration of the particular needs of each school community, resulting in buildings that were not fit for purpose.
It also questioned whether the nature of the programme meant that the laudable goals of the scheme's low-energy environmental strategy would be achievable in reality.
RIBA president Angela Brady said the proposals required significant improvement to deliver the school environments that pupils and teachers deserved.
"In these times of austerity, of course we need to cut our cloth on all spending, however the government's proposals for the design and construction of future schools are far too restrictive with too much focus on short-term savings," she said.
"Improvements must be made to the proposals to make sure that the schools we build now will suit the future generations of children that will learn in them, and deliver what the community needs in the longer term."
The institute issued a list of demands it believes are necessary to prevent the programme's failure.
Improvements demanded by RIBA:
School designs should be subjected to independent review by recognised local education practitioners and school leaders to establish their ability to support excellent teaching and meet future community needs;
The development of the baseline designs should take full account of the statutory requirements for access and the current guidance on designing for students and staff with physical impairments and other disabilities, including sensory and other "invisible" impairments;
The Environmental Strategy should be subjected to rigorous testing using a range of structural solutions and finishes;
Designs should be tested against a variety of "real life" site situations in order to establish their viability before their final release;
EFA should clarify which parts of the baseline design are intended to be indicative or recommended as opposed to mandatory;
The output specification should be developed in sufficient detail in order to safeguard functionality and prevent the erosion of design quality in the tender process; and
Clients and schools should receive expert advice from qualified and experienced design professionals on the quality and functionality of any contractor's proposals using the baseline design.