Organisation member expelled after receiving four-year sentence and being added to sex offenders register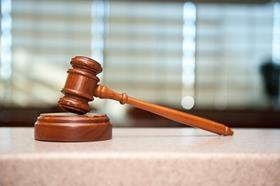 The RICS has struck off a surveyor who has been imprisoned for child sex offences.
Darren Wright, who worked as a business rates director for property consultant GVA in London, was convicted last year of facilitating the commission of a child sex offence; attempting to distribute indecent images of a child; and making indecent images of a child.
Wright was sentenced to four years imprisonment with an extended licence of 10 years and put on the sex offenders register for life.
The judge in the criminal case said Wright represented a "high risk of harm to children".
He said: "It would appear that the risk of harm to children is particularly pertinent to boys between eight and 15. Therefore, I do assess you as dangerous."
The RICS panel said it had to strike him off its professional register to "safeguard the reputation of the profession" and to "protect the public".
The RICS written judgment said: "It took the panel little time to conclude that the only appropriate sanction was to expel Mr Wright from RICS." Wright was also ordered to pay costs of £600 to the RICS.
A spokesperson for GVA said: "We are both shocked and appalled to hear of this individual's inexplicable and deplorable behaviour."