Consultant will project and cost manage £48m expansion of Leicster A&E department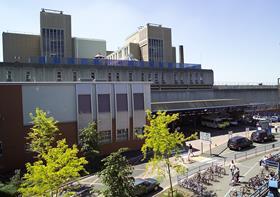 Rider Levett Bucknall (RLB) has been appointed project manager and cost advisor for the £48m expansion of the UK's biggest accident and emergency department.
RLB will work on the upgrade of Leicester Royal Infirmary's casualty department. The 8,000 sq m development comprises a new-build 4,250 sq m emergency department, along with a 3,750 sq m refurbishment of existing facilities.
The work will meet the increased demand on the services at the existing department, which was originally built to accommodate 100,000 patients per year but currently treats 160,000, a figure that is predicted to rise to 181,000 by 2017.
As part of the project, a 'single front door' entrance will be created to enable patients to be streamed to the most appropriate area for their needs.
A planning application for the project is due to be submitted in summer 2014. Subject to approval, a multi-phase programme work will start on site in March 2015 with the new facility due to fully open in July 2016
Phil Tranter, project manager at Rider Levett Bucknall said: "We are delighted to have been appointed to help deliver a new department that will meet the increasing demands of what is currently the country's biggest single accident and emergency site."
Rider Levett Bucknall is working on a number of healthcare projects including North West London Hospitals NHS Trust and the Isle of Wight NHS Trust in an estate planning role.