Consultant looks to grow Saudi Arabia and India divisions, whilst also increasing domestic market share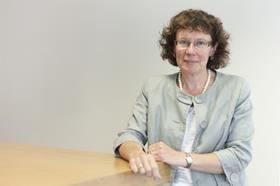 Consultant Rider Levett Bucknall UK is aiming to grow the share of its revenue from overseas markets from 10% to 25% within three years.
The quantity surveyor's incoming chairman Ann Bentley told Building that the company would look to achieve its aim by growing its Saudi Arabia and India divisions and by servicing more international clients from the UK.
Bentley added the firm was also aiming to "leverage" opportunities from the other two international divisions of RLB that are based out of Australia and Hong Kong.
But she said the company's management "did not see" the company's UK operations shrinking and the firm would look to "capture market share" domestically. RLB is also aiming to increase its bottom line profit margin from 5% to 7.5% within three years through an efficiency drive.
Bentley also reaffirmed the company's commitment to remaining independent and said the firm was not for sale. RLB is formed of three financially independent companies that merged in 2007. Formerly they were known as UK-based Bucknall Austin, Australia-based Rider Hunt and Hong Kong-based Levett and Bailey.
Bentley – currently operations director RLB UK's – will replace current chairman David Bucknall next month.
To read the full interview with Ann Bentley click here