BBA consultation received outpouring of complaints about the RMI sector
Shoddy workmanship and uncontrolled value engineering pose a bigger risk to buildings than cladding fires, according to product manufacturers.
A British Board of Agrément (BBA) consultation on how to make construction materials safer received an outpouring of complaints from manufacturers venting concern about poor quality work in the RMI sector.
The certification body collected more than 10,000 viewpoints during the 15-week consultation into driving up the safety standards of construction products used on buildings above 18m, known as higher risk residential buildings (HRRBs).
The BBA said it had not been expecting such a strong reaction from manufacturers.
"Risks from poor workmanship and unchecked value engineering were on our radar to investigate," said BBA technical director Bill Hewlett. "But the strength of feeling about them came as a surprise and is an important finding."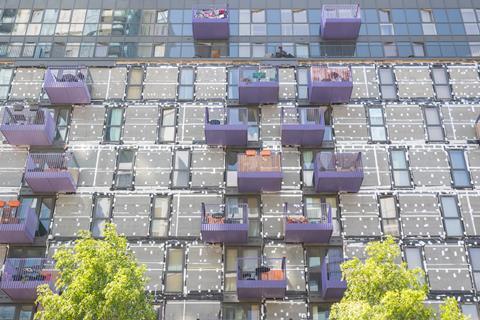 He added: "These questions of workmanship control and uncontrolled value engineering warrant industry leadership attention, and clearly a focus on domestic RMI is called for."
The consultation, which opened in February, received input from users of BBA certificates representing architects, specifiers, warranty providers, insurers, construction managers, funders, building control and regulators.
The BBA also said that the "overarching view" of consultees was that it should scrap its proposals for a two-tier system for product certification.
The body has proposed using an Agrément Plus certificate with higher standards to attest products as safe to use in HRRBs, with an Agrément certificate being used only for buildings below 18m.
Hewlett said that the preference was for one type of certificate in which fitness for use in HRRBs was clearly identified, adding that the BBA "feels a modular style of certificate can achieve this".
The BBA has said it wants to start unannounced testing of randomly selected construction products already on the market to ensure fire safety.
It has also proposed having earlier involvement with manufacturers during their product development process, including observation of tests submitted for assessment, reviews of all test results and storage of samples of materials used in tests for future reference.
The body's next step will be to consider forming an industry liaison group of certificate users to move forward key discussion points and formalise ideas.