Contractor will build 'Silver Fin' building on city's Union Street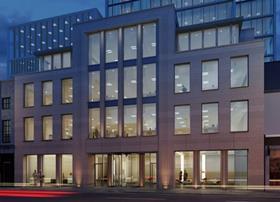 Sir Robert McAlpine has won a £65m office development in Aberdeen for client Titan Investors.
The 132,000 sq ft 'Silver Fin' office building on the city's Union Street is so called as it features a number of vertical aluminium fins on the tower portion, above a street-facing building with a Scottish granite facade.
Construction will commence imminently, with completion expected in March 2017.