Senior Tory and Labour politicians raise concerns that plans will be ignored after next general election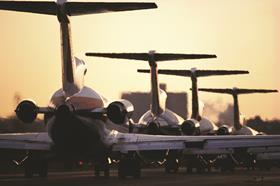 Senior Tory and Labour politicians have raised concerns over whether a decision on additional runway capacity in the South-east could again be kicked in to the long grass after the next election.
Speaking at the launch of the Institution of Civil Engineer's State of the Nation report into UK infrastructure, Lord Adonis, shadow infrastructure minister and Lord Heseltine, former deputy prime minister, both raised concerns that a future government could baulk at making a final decision when Howard Davies' Airports Commission, launched by prime minister David Cameron in September 2012, reports next summer.
Lord Adonis said: "We've got to take a decision on runway capacity. The idea seems to be at the moment that it will all be fine when Howard Davies reports after the next election.
"But let me tell you everything is not going to be fine. Because this hasn't been put to people in a general election it could be argued the decision won't have democratic legitimacy. It will be the easiest thing in the world to find a piece of long grass to park the decision in, and then you lose another political cycle," he said.
Lord Heseltine said: "Political parties represent different sections of opinion. That won't go away after the election. The chance of getting consensus on this is very, very limited, that's why we've been struggling with this for 50 years."
In December Howard Davies shortlisted three options for runway expansion, including lengthening existing runways at Heathrow, or adding an extra runway there or at Gatwick.