New deal being let by Pagabo
Pagabo has fired the starting gun on a new £1.56bn framework for demolition and land preparation works.
In a prior information notice (PIN) published yesterday, the framework provider revealed the deal would run for four years.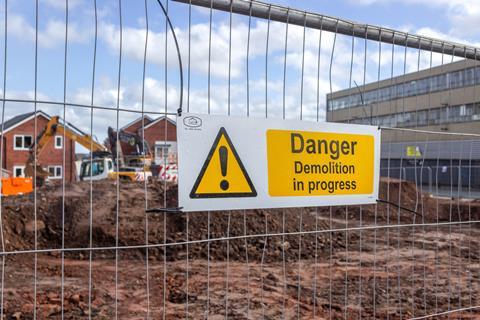 The framework will allow local authorities and public sector bodies to procure a range of projects such as structure demolition, ground improvement works, bulk earthworks, industrial dismantling and the demolition of non-traditionally constructed high-rise structures.
The contract will have 10 lots, with each including six regional and national suppliers, along with three reserve organisations.
Jason Stapley, managing director at Pagabo, said: "We are responding to market needs with this particular framework and look forward to working with Rugby Borough Council, which will act as the awarding body.
"Across the country, there is a large amount of development that will require demolition or site remediation to get going. This framework is set to make those early pre-construction phase services easier to access in a compliant manner for public sector organisations."
Firms are now able to register for a free engagement session that will take place on 10 August at 11am.
Demolition and Site Remediation Framework
Demolition - Five stories and below
Demolition - Six stories and above
Bulk earthworks and waste management
Contaminated land remediation
Mine work remediation
Ground improvement
Decommissioning and decontamination
Asbestos management and removal
Industrial dismantling and deplanting
Non-traditional high-rise structures