Mark Wild admits one of key tasks is to "corral" staff to finish late-running scheme
Crossrail's boss has revealed that morale is at an all-time low among the thousands of staff working on the job.
Speaking to Transport for London's board last week, Wild admitted: "Morale has gone off the cliff."
Addressing the board, which is chaired by London mayor Sadiq Khan, Wild said how staff felt about the job had slumped as more and more bad news came out.
He add: "Crossrail's [staff] engagement scores when last measured in 2015 were between 80 and 90, and now it's pretty low."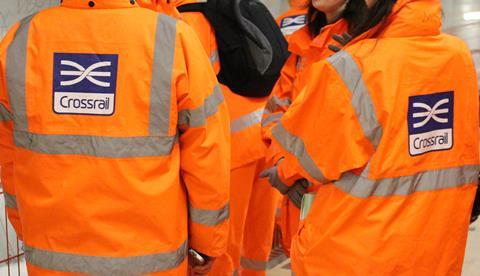 Media reports about the budget and programme issues hitting Crossrail, which Wild labelled as "very fair", were part of the reason for the lack of motivation.
The cost of the job has gone up more than £2bn to £17.6bn.
Wild said: "The most important thing is that they [Crossrail staff] are given the platform to succeed. My job is to corral people.
"It's my job to engage them and push them on."
Wild said there were still between 6,000 and 7,000 people working on Crossrail in London but three times this number in the supply chain elsewhere in the country and internationally.
Wild said while the new Crossrail management was frustrated by the fact "productivity is low" progress was being made to improve output.
At the same meeting Wild revealed that there was no chance of Crossrail being completed by the end of this year.
He said: "I can't see how this job can be delivered in calendar year 2019. I don't actually know when it will be delivered after that."
Wild said while he did not know when Crossrail would be fully operational, the new leadership team was going through the project with a "fine-tooth comb".
Stage three of the programme, which is the section of Crossrail that runs through central London, was due to open last December, while stages four and five which would see trains run all the way from Shenfield in the east to both Heathrow and Reading in the west were due to open by this December.