French engineer will work on HS2 with Vinci and Balfour Beatty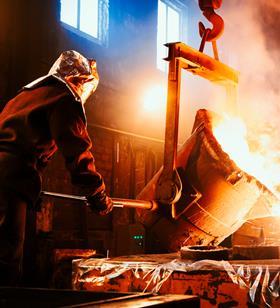 French engineering group Systra has doubled its UK presence overnight after rescuing multi-disciplinary consultant TSP Projects from the remains of British Steel.
York-based TSP has 400 employees across offices in York, Manchester, Birmingham and Reading and and operates across the rail, defence and energy sectors.
The firm made a pre-tax profit of £1.5m from a revenue of £34m in the year to 31 March 2018, with big clients including Costain and Network Rail.
But it faced an uncertain future when its parent, British Steel, collapsed in May.
Now Systra has bought the firm from the Official Receiver, which is overseeing British Steel's compulsory liquidation, for an undisclosed sum.
Systra is headquartered in Paris but earns around two thirds of its €585m (£529m) overseas – and is part of a JV with Balfour Beatty and Vinci which is set to sign a £1bn contract with HS2 in the coming weeks.
The group is owned by French state-owned railway companies SNCF and RATP, as well as a consortium of French banks.
The group's chief operating officer, Andrew McNaughton, was the chief executive of Balfour Beatty between 2013-2014.